How to apply / join?
Come and visit us, that is the best way to see us and get to know us and an excellent way for us to get to know you.
At the moment we are looking for people / groups to work with.
We are sure that a good community is a key element to success and it will bring forward the best of you.
Creativity and good ideas, good company and a nice surrounding, sounds too good to be true. Come and check it out by yourself, we'll meet at
Trash Factory.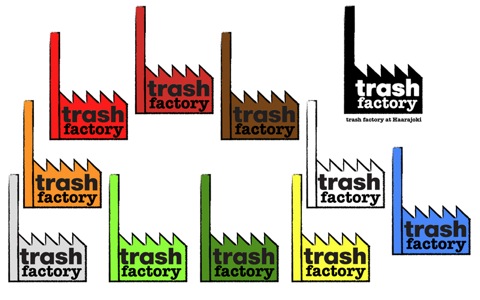 Fees and costs
To cover the expenses of
Trash Factory
, these are the fees we are charging the people working at factory.
The fee is split into two, a weekly / monthly
basic fee
and a
tool fee
.
1 week -
100 €
1 month -
250 €
The additional
tool fee
is
20 €
/ week or
50 €
/ month.
The
basic fee
covers
- workspace in our workshop
- office facilities
- some temporary storage place for projects / prototypes
- heating and garbage
The
tool fee
covers
- the use of all our electrical and handheld tools.
We have a rather complete collection of tools.
The fee
doesn't
cover the use of sand paper, of glues and screws, everyone is in person responsible to obtain these items.
We are of course ready to negotiate any other solutions as well, for a stay of a day to a duration of a year or more.
WORK HARD!