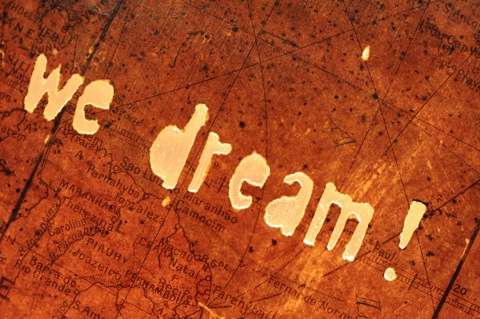 Our aims
We dream! To use less material in production of items. To consume less and to show that there are alternate ways of living. The items we are producing should quality wise be such, that they are
tomorrows collectables
. All items produced should be those, the kids are fighting to get, when we no longer are around. In this way there are fewer things surrounding us and they are becoming keepsakes.
We believe in good design and quality in the same way as we believe in good workmanship.
Equal conditions
There is no boss at the Factory, but a kind of an elder who sees to the general conditions at the premises. The name
Trash
, doesn't indicate that the surrounding is like a garbage dump, on the contrary. We try to see it more like a laboratory, tidy and clean.
Everyone is responsible to clean up after her / him, we do not have any cleaning persons.
The rent is split in equal parts and there is a monthly tool fee as well. The rent goes to the landlord and for heating, electricity, water, garbage and net, the tool fee for continuously overhauling and upgrading the tool park.
Facts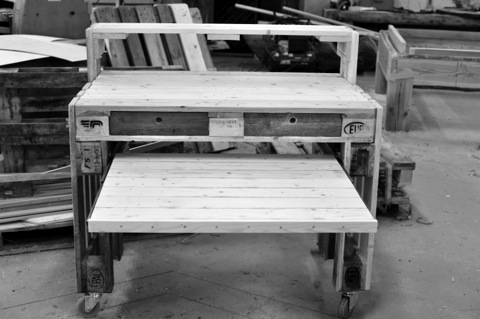 An early pilot project prior to Trash Factory, the making of "Mobile Office "
furniture, writing desk unit with retractable desk
We have a good selection of woodworking tools. Starting with big permanent circular saws, band saws, planers, milling machines, drills and a big dust cyclone. Besides we have good quality handheld electrical tools of all kind and smaller, mobile dust cyclones, to be used with the handheld electrical tools.
Hand tools are as well available, even though we think it is better to bring your personal basic tools.
Glues, sand papers and screws are up to everyone to bring along, they are not provided by
Trash Factory
. If you need, we do arrange common shopping raids and we do get these items at good price (great discount) in shops near by.
Storage boxes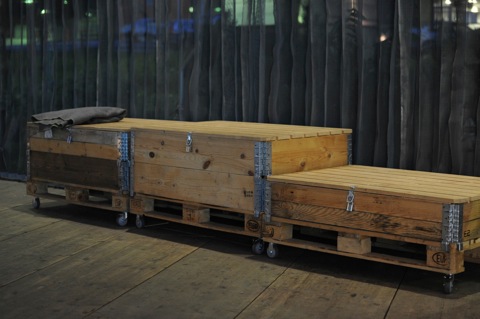 These boxes where used at the WDC Pavilion to store blankets
We emphasis groups to build their own storage boxes. EUR pallets, pallet collars and wheels are available at cost price. It takes less than a hour to build a sturdy storage box.